Wining and dining opportunities are plentiful in the region. The Languedoc-Roussillion region offers many fine restaurants and wine cellars.
Vinyards and Wines
Domaine Le Trabet is situated in the Cabardes wine region. The Cabardes, although not too well-known yet, obtained its own AOC label some years ago. South of Le Trabet you will find the Malepère, Limoux and Fitou vineyards. Limoux is famous for its excellent Chardonnay and also its sparkling wines such as the Blanquette de Limoux, ranking on a par with well-known champagnes but without the associated high price. The largest wine growing areas however are the Minervois (mostly red) and Corbières; producing excellent wines which, according to the experts, offer an optimal balance of quality and price. During your stay at Le Trabet, we propose to introduce you to some renowned vineyards where you can taste and purchase the wines directly from the winegrowers. Several wineries organize exhibitions and dinners during the summer, like Château de Jau (famous for its excellent Muscat wines) and Domaine de l'Hospitalet near Narbonne.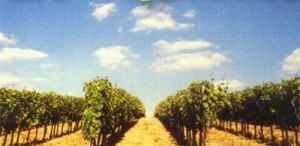 Gastronomy
Although France is well-known for its 'cuisine', in the Aude there are many good local restaurants where you can eat and drink well for reasonable prices. There are a number of Michelin star rated restaurants, five of them quite close to Le Trabet.
Fresh vegetables, spices and marvelous selections of fruit can be found at local markets, like the ones in Bram (on Wednesdays), Montolieu (nearby 'Village des livres', well-known for its bookstores and galleries, including a well-stocked English bookshop), Revel, Carcassonne (three times a week) and many others.