Beautiful gite with lots of comfort not far from Carcasonne
We had a very pleasant stay in gite Le Laurier last week. Claudia is a great host who helped us (family with 2 teenagers) with great tips for restaurants and sightseeing. We enjoyed the peace, a very spacious gite, the nice conversations with Claudia & family and a wonderfully large swimming pool.
We can recommend this holiday location to everyone!
Nathalie L.
Le Laurier
August 2022
Wonderful gites, amazing pool
What wonderful Gites. Absolutely incredible, the house is comfortable, the pool amazing and most important that the hosts really think about everything you could possibly wish for. I was traveling with our 1 year old baby and they even had appropriate toys, great baby bed, floating toys in the pool etc. It made us feel so welcome and we want to go back for sure.
Nathalie
Le Palmier
July 2022
Lovely pool, beautiful garden and the spacious terrace (with privacy) – an absolute must!
We have with our two daughters (19 and 21 years) stayed at Gite Palmier for a week.
The reception was very warm and hospitable. Claudia and Rainald are very sympathetic and gave us a warm welcome all week long! Domaine Le Trabet is a beautiful place. Gite Palmier is very spacious, comfortable and fully equipped. Good beds. We enjoyed the lovely pool, the beautiful garden and the spacious terrace (with privacy). An absolute must!
Palmier guests
Le Palmier
July 2021
Great place to spent your holiday, super best lady of the house Claudia !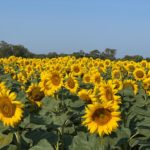 What a wonderful place to spend our summer holiday with the kids.
We had a lovely time at Le Trabet in Le Laurier. The welcome on arrival was so very warm and the contacts during the stay were so great we couldn't have booked a better place to spend our summer holiday. The house is just super and the environment is beautiful. The gite Le Laurier was perfect for the 4 of us, space enough, clean and well equipped.
All ingredients were there to make our stay enjoyable. Also the big swimming pool full of toys was fantastic for the kids. We enjoyed very much our evenings in the courtyard and the dîner with the other families.
Thank you so very much Claudia and Rainald for everything and more! We will come back.
Rgds from Charly & Arthur, Henk & Martine

Big hug to Benjamin!
Martine Van Hulle
Le laurier
July 2021
Beautiful domaine with well equipped gites
We have enjoyed our stay at Le Trabet very much, the domaine is beautiful, the gites are well equipped and very spacious and the pool is perfect. Highly recommended!
Ruud S.
Le Laurier
July 2021
Lovely time at Le Trabet
We had a lovely time at Le Trabet. The welcome on arrival was very warm and the contacts during the stay were always nice. The house and the environment were beautiful. All ingredients were there to make your stay enjoyable. Also the big swimming pool was fantastic. We enjoyed very much our evenings in the courtyard. Thank you very much Claudia and Rainald!
Gert
L'Olivier
August 2020
A Wonderful place for a large family
What a wonderful place to spend a week or two with a large family. We spent 10 days with 6 youngsters between 18 and 21 years old and we had lots of fun. The hosts are super friendly and very helpful, the pool is very nice and the Olivier house we rented was very comfortable. I would recommend this place to all large families!
Suzanne
L'Olivier
August 2020
Fantastisch!
Fantastisch mooie plek nabij Carcassonne. Mooi ingerichte ruime gite. Erg aardige en gastvrije eigenaren. Mooie grote tuin en fijn zwembad. Kortom heerlijke week
Anne Marie
Le Palmier
August 2020
Fantastic! Don't miss it!
We spent a lovely four days at L'Olivier. All there were fantastic but I have to thank specially the hospitability of our host. Claudia couldn't be there, but Frank was taking care of us all the time (Thanks a lot!).
The property has fabulous accommodations fully equipped, with some "surprises" like bikes to have a round. We are waiting the date to return in summer to enjoy the swimming pool and all the places we couldn't enjoy because the weather was cold. All others reviews explains everything you can found there. We would definitely recommend it. Don't miss it and enjoy!
Yolanda
L'Olivier
27 to 30 December 2018
Charming and well equipped property
Wonderful property with all that you would wish to have during a holiday. The owner Claudia was exceptionally friendly and made us feel right at home, even making sure that a bottle of Blanquette de Limoux was chilled and waiting for us to arrive. Claudia phoned to make sure we were happy with our choice of accommodation and knew how to locate the house. She ensured that our accommodation suited my group of friends. We asked specifically for certain items to be available and all were. Local supermarkets were just a few minutes drive away.
The gite was ideally situated for touring the local area and there was plenty of information and brochures for activities and visits in the area available to read and help plan our days out. Blessed by good weather, even in October, we thoroughly enjoyed our visit to the area.
The swimming pool and other amenities were very well presented and we enjoyed meeting the other families and the extremely helpful staff and yes, we were able to swim in October!
An ideal place to stay and I would recommend it wholeheartedly.
Norman G.
Le Palmier
October 2017
Perfect for a relaxing family holiday in an idyllic setting
Claudia made us feel very welcome; the house was beautiful and the surroundings were idyllic. The huge pool was a big hit with the children, especially the evening illuminations. Thanks to Claudia for a perfect family holiday!
Charlotte C.
Le Laurier
August 2017
Relaxing family holiday
We stayed in La Palmier which was located at one end of the property which made it feel very private whilst still enjoying the enormous garden and surrounding grounds. Fabulous accommodation, fully equipped for self catering with lots of 'extras' e.g., bikes, drinks in a fridge by the pool, table tennis table & boules games. There were sun loungers & a table and chairs on our terrace and lots of other seating areas around the grounds. The pool was lovely – large and very well maintained with a child proof gate for safety. The nearest supermarket, patisserie and butchers was a short 5 min drive or 15 min bike ride away. Carcassonne and Lac de la Cavayere both worth a visit within a 30 mins drive. We would definitely recommend it.
Jo J.
Le Palmier
July 2017
Lovely tranquil location. Well appointed apartment. Delightful hosts.
We had a lovely stay. The accommodation was well appointed and comfortable. Great location right out in the country with a beautiful pool. Our hosts couldn't have been more hospitable. Loved it!
Stephen L.
Le Laurier
July 2017
Can't wait to come back in August!
I stayed here with my family for two weeks in May/June and we loved it so much we have booked another two weeks in Aug/Sept. It is so relaxing and friendly here. The owner Claudiia and her staff Richard and Dick are so helpful and they made sure that we had everything to make our holiday happy and comfortable. The surroundings are beautiful and the pool is always inviting and large enough to easily accomodate adults and kids. My grandson loves it.The property was in immaculate condition when we arrived and had all the conveniences that you would expect in your own home.There is the small town of Alzonne just five minutes away by car with a large supermarket for your everyday shopping and the famous city of Carcassone is only about fifteen minutes drive away. This is an ideal location to wind down and relax but there are also many places of interest to visit nearby.
I heartily recommend this property.
Sarah H.
Le Laurier
May 2016
Excellent, as advertised and more, very welcoming and relaxing, well done Claudia, thank you
Our stay in Le Palmier was a delight. The quiet and relaxing surroundings were perfect for us and our 2 border collie dogs (who settled very quickly and were made welcome). The garden was safe & secure, we had 2 outside eating areas to choose from and there was acres of walking around the growing vines. The inside facilities were excellent, all working to a high standard, and the spacious surroundings were very comfortable. Claudia's welcome and excellent orientation was just right. As for location, the spot is well located to explore the Aude region, Carcassonne and the mountains to the north and south. As for the pool, divine; sadly we only stayed the week!
Adrian S.
L'Olivier
September 2016
Fabulous holiday!
What a great place to stay with friends! We've just had a wonderful week staying in L'Olivier – plenty of space for us to have a room each, fantastic grounds, fabulous pool, and scorchio to boot. Claudia and Rainald were great hosts: welcoming and helpful but not intrusive. They created a relaxed, hospitable atmosphere in their charming home. One of the best gites I have stayed at: really well equipped and large spacious rooms. We enjoyed exploring the surrounding countryside spectacular Carassonne but also Narbonne and the coast and the wonderful nearby Montolieu: town of second hand/antique bookshops. Highly recommended. Thank you!
Mary H.
L'Olivier
August 2016
Outstanding property in every respect.
Beautiful property surrounded by sunflowers, a very relaxing place to stay. We stayed in La Palmier – full of character and charm and well equipped – a truly stunning gite. The grounds are gorgeous and immaculate with an excellent swimming pool to relax in. Owners and guardians charming, helpful and informative.
Lots of beautiful towns to visit including Carcassonne and a boat trip along the Canal du Midi is fascinating and relaxing. An excellent place to go on holiday we would love to return to Le Trabet.
Fergus B.
Le Palmier
July 2016
A truly wonderful and memorable family holiday!
Le Palmier is a majestic property with a truly magnificent private large patio, stunning living room and master bedroom. Claudia provided BBQ fuel and a delightful welcome pack including patisseries and homemade jam. The second bedroom, was smaller but comfortably homed three girls in separate beds aged 13, 11 and 9. The grounds are extensive and beautiful; I celebrated my fiftieth birthday enjoying a candle lit BBQ around the Dovecot. The facilities were fantastic; amazing pool, great bikes, table tennis and romantic seating scattered throughout the grounds. Claudia is an amazingly hospitable hostess and very proud of her home and properties. My husband's baggage didn't arrive in Toulouse but Claudia supplied him with a pair of swimming trunks so our holiday could begin immediately! I would highly recommend this holiday destination.
Stephen B.
Le Palmier
July 2016
A wonderful place to stay.
This is a lovely property, it has been charmingly renovated, and the grounds are beautiful and peaceful. Claudia has thought of everything, so our stay was very comfortable. We definitely hope to return! There is much to see and do in the area, but relaxing by the pool is also a strong draw.
Kate N.
Le Palmier
June 2016
Absolutely wonderful property, beautiful outdoor spaces, so wonderfully French in feel
I felt like I was living in a French movie for the week. Magnificent French manor with the most beautiful main bedroom and lounge room. We sat outside on a wonderful garden terrace all week for all meals,We also enjoyed walking through the surrounding farmland and vineyards as well as riding to the canal de midi. Claudia is very welcoming and generous with lots of small touches that made us feel so at home – we will be back as it was the most perfect relaxing holiday we have had in years
Katrina A.
Le Palmier
June 2016
Relaxing retreat in wine area of Carcassonne
Spacious and clean property with beautiful grounds and lovely pool although too cool to swim at this time of year. Quiet and peaceful with excellent facilities and very welcoming hosts. Would highly recommend to friends and family.
John Y.
Le Laurier
October 2015
Great place for a peaceful vacation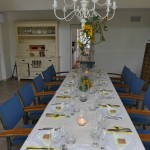 We spent a week with friends and it was great! The place is beautiful, there a lot of things to do around. But Le Trabet is also the perfect spot to just relax and enjoy a peaceful vacation. The owners are the best and really helpful organizing things to do. We also had one night where they organized dinner for us and it was super special and very good food! Thanks a lot for the fantastic week we spent at Le Trabet!
Kaline
L'Olivier
August 2015
Wonderful food, fields of sunflowers, vineyards
This property is maintained to a very high standard. In particular, the swimming pool is kept spotlessly clean. Claudia and her family are the most gracious hosts you could hope to meet. Wonderful food, fields of sunflowers, vineyards, sounds of classical piano, who could ask for more.
Jim G.
L'Olivier
July 2015
Beautiful, well equipped and spacious gite
This is the second year running that my family has shared this gite with my brother's family, which is recommendation enough. The property was spacious and well appointed enough to accommodate 8 of us with ease. Everything in the house is spotless and tastefully refurbished, while the grounds, pool, courtyard and sunflower filled surroundings are all similarly beautiful. Claudia, the owner, could not be more accommodating. We recommend Bareil the butcher (less than 10 mins drive away), Montolieu for wine (and cafes and books!), Carcassone for pastries and visiting local markets for veg to make the most of self catering in this wonderful place! There is also an amazing restaurant called Ambrosia again, less than 10 mins drive away and of course plenty of places to fill up on Cassoulet…..
Catriona R.
L'Olivier
July 2015
Le Trabet is a beautiful place to stay!
We spent a lovely two weeks at Le Trabet. The grounds were peaceful and well tended, the pool was wonderful and the accommodation beautiful, comfortable and very clean. The local area is perfect for family holidays with plenty to do and places to visit. There are many vineyards. However, what really stood out was the warm, friendly welcome we received from Claudia and her family, who were outstanding hosts. We would highly recommend Le Trabet.
Ruth Neave
L'Olivier
July 2015
The best French countryside experience!
I spent nearly a week at Le Trabet and could not recommend a place any more! The property is absolutely gorgeous and furnished with taste, the owners are kind and extremely invested in the property and making sure guests have the best stay possible, and the nearby towns are accessible and quaint. There is enough to do both on and outside the property (not to mention a great pool!). Stay here if you want to truly experience countryside France!
Jamie L.
Le Palmier
July 2015
Wonderful place to stay and bike
Le Trabet is wonderful place to stay. The house, courtyard and gardens are very attractive. Our kids really enjoyed exploring the grounds. The pool, as the photo accurately depicts, is fantastic.
Laurier is lovely. It's tastefully decorated to a high standard and very well equipped.
We really appreciated the attention to detail and quality of both the gite and the wider property.
If you like cycling then it's an excellent base for riding in La Montagne Noire.
Jon P.
Le Laurier
July 2015
Magnificent place to stay
A charming property in the middle of a beautiful and quiet countryside. Everything in Le Trabet is impressively spacious, comfortable and immaculate: the bedrooms and bathrooms, the very well equipped kitchen and the large living room. Everything is as good as it looks in the photographs. There's also a magnificent swimming pool, a huge park and even a real barbecue place! Whether by walking, hiking, bike (provided) or vehicle, exploring the area is just exciting and there are lots of wonderful spots to discover not very far away, starting with Carcassonne, the fortified city on the UNESCO list of World Heritage Sites.
I would most certainly recommend this property to my friends.
P. d'Epenoux
L'Olivier
June 2015
A Fantastic quiet corner in lovely countryside
Le Trabet was exactly what we were looking for: a nice quiet setting but close enough to local sites to go exploring. Carcassonne is only a short drive away but there is so much more to see! There are lots of castles and picturesque hilltop villages to see. The foothills of the Pyrenees are not far away.
The owners were very friendly, always helpful and ready to suggest nice places to visit. The gites (Le Palmier) is spacious, comfortable and had everything we needed. There is heaps of space in the surrounding park lands, the pool was perfect for cooling down after hot day.
It was an all-round perfect holiday and we'd love to come back some time.
Highly recommended!
Andreas R.
Le Palmier
June 2015
Amazing holidays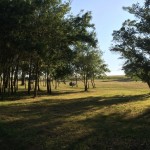 We spent two weeks at Domaine Le Trabet with my wife and our three children as well as my in-laws. The time spent in the gîte L'Olivier was fantastic: the house is very spacious, my parents-in-law had their bedroom and bathroom on the ground floor and we were upstairs in three bedrooms. The swimming pool was renovated earlier this year and is fabulous, it is quite large and very clean. The entire park was being looked after nicely and the roses were beginning to bloom. There is an assortment of bicycles and helmets one can use free of charge. The owner, Claudia, supplied us with all kinds of useful information about the region and the places to discover, thanks again! All in all, this place is ideal for large family gatherings during the holidays – we're already dreaming of going back.
Gaston F.
L'Olivier
May 2015
Nice and cosy apts-the location was just perfect
This place proved to be an ideal location to relax and for cultural visits to Carcassone as well as its surroundings, which can easily be combined with sportive activities like rural cycling and swimming. The apartments are spacious and welcoming. They were clean, well-equipped for all your needs and everything was according to the description. The landlord, a lovely woman, was extremely friendly, open and was always willing to help with whatever questions one might have. She gave us lots of useful advice for daytime activities, short trips and excursions. I can only recommend this place and would absolutely stay here again!
Victor V.
L'Olivier
May 2015
Cool barbecue at the rose garden!
We recently stayed at this very nice property and had a fantastic time. There is a very cool-looking barbecue area set in the rose garden and with a view of the woods, the pool is big and spotlessly clean, the rooms are spacious and the kitchen and bathrooms are modern and high standard. What more to ask for … We had a great time and can't wait to get back.
Anonymous
Le Laurier
May 2015
A fabulous and peaceful getaway!
I spent nearly a week at Le Trabet and could not recommend a place any more! The property is absolutely gorgeous and furnished with taste, the owners are kind and extremely invested in the property and making sure guests have the best stay possible, and the nearby towns are accessible and quaint. There is enough to do both on and outside the property (not to mention a great pool!). Stay here if you want to truly experience countryside France!
Jamie L.
Le Trabet
May 2015
Wonderful time in the Languedoc-Roussillon
We had a wonderful time at Le Trabet.  If you are considering a trip to the beautiful area around Carcassonne in Languedoc-Roussillon, this is the place for you.  The gites are in a beautiful old country home down a little country lane.   The house is perfectly situated for day trips in this interesting area.   As you leave the house for your adventures, the snow-covered Pyrenees are clearly visible directly in front of you.
The fireplace in our bedroom had the date 1791 carved in it, but all of the units have been tastefully updated with modern conveniences.  Each unit has its own little terrace area opening to the beautiful grounds.  The owner, Claudia, is from Germany, but after many years living in the U.S. speaks perfect English, as well as French and Spanish.  We had interesting conversations with her over wine and cheese at the ends of several of our days exploring the area.  She brought us fresh bread on the days she was going to the bakery in a nearby village.
Carcassonne is the most famous site in the area, and it deserves its reputation.  It is a beautifully restored medieval city with all of its walls and turrets in place.  The gite was also a perfect base for day trips into the surrounding area which we found equally interesting as Carcassonne itself.  There are many scenic places connected with the Cathars, an early Christian group that was wiped out by the Catholic church in the 1200's.  The countryside is varied but consistently beautiful.  This is the largest wine-producing area in France.   We often took local wine, cheese, and bread for picnics along the way, but there are also three Michelin-starred restaurants within 15 minutes of the gite, so you can have it all- and without the crowds of tourists in more heavily visited areas like Provence.
Tyler and Margot Baker - Carmel Valley, California
Le Palmier
April 2015
Lovely Holiday
Had a very relaxing week in a beautiful setting – surrounded by vineyards and sunflower fields. This is the second time we have been here; with different owners. Claudia is a wonderful hostess; the property was very well presented and maintained. Le Trabet is perfect for a family holiday – our two girls (8 and 2 1/2 years old) loved the place; especially the secure access swimming pool, lots of open space to run around in and explore. Lots to do in the near area: a stroll down the Canal du Midi, Cathar Castles to explore, dinosaur museums to scare the children(!!), lovely little villages/towns to amble through and not forgetting Carcassonne itself. For us it is ideally located: close to the airport, good road access and with a selection of supermarkets and good local shops nearby. Heartily recommend.
Andrew E.
Le Laurier
July 2014
One visit is not enough!
We spent a week at Le Trabet in late July of this year. It was superb. Claudia was a warm and gracious hostess. The gites were large and comfortable. Lots of space to spread out. The kitchen and bathrooms were spacious and modern. The grounds and surrounding countryside are peaceful and quintessential French countryside. You can ramble out the back for forty kilometres. The pool was well used by us and our two children. We met some really interesting travellers, and enjoyed every minute at Le Trabet. I hope to go back some time in the not too distant future.
Sheila Mackenzie
L'Olivier
July 2014
A wonderful two weeks
We had a wonderful two weeks at Le Trabet, and really enjoyed everything the region had to offer. Le Trabet and the pool were great, with beautiful clean and well equipped gites. We'd love to come back sometime!
John
Le Palmier
June 2014
Absolutely lovely
The owners of Olivier were incredibly accommodating and friendly. The house was in immaculate condition, nicely decorated and completely clean throughout.
Cooking in the kitchen was a real pleasure, as there is just about every utensil imaginable in the kitchen.
We had a great week making use of the patio and the pool area, and there was plenty of room for 8 of us inside when it (unfortunately) rained.
I would definitely advise getting a car, there is lots to see and do in and around the region and it's a 20 minute walk to the nearest village.
Danielle
L'Olivier
August 2013